Got these from Stewart Haas Racing on Twitter:
Tweets: Can you imagine ??? LOL
StewartHaasRcng
Stewart-Haas Racing | Kannapolis, NC Following
Role reversal: Stewart now interviewing the UofA students. These students have some unique and fresh insight. U'll see 'em after graduation.
Tony Stewart: Racecar driver, team owner, humanitarian and teacher...molding future generations of the media.
Media who follow this Twitter feed are wondering what's more frightening: the coming tornadoes or Stewart serving as a media mentor.
The UofA students are taking an advanced magazine writing class and Stewart is telling them of his dealings with the media...good and bad.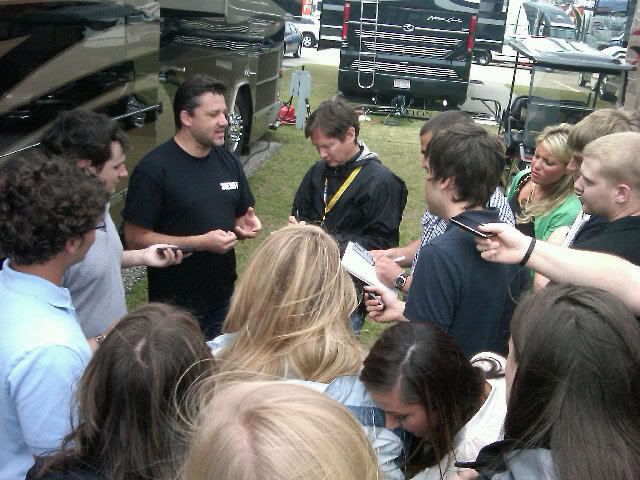 Those who intentionally live off another's labor will always want more free stuff!