I watched Inside Nascar on Showtime last night & this episode of "Glades" was talked about. Logano & Edwards both implied that "Smoke" might be the murderer portrayed in this episode they were in. The boys were asked who they thought did it & they said Tony...lol Edwards said even maybe Joey because of Home Depot has tools & stuff. Guess we'll have to wait til June to watch the "who done it"..lol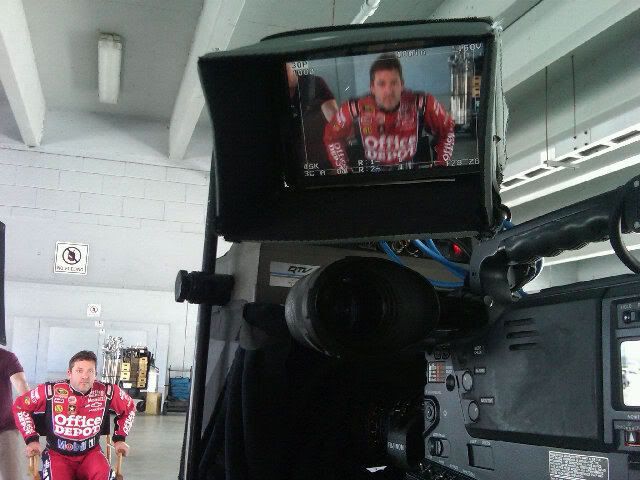 On April 11-12, Homestead-Miami Speedway hosted Arts & Entertainment Television Network for filming of its police-drama "The Glades" and the episode will air later this summer. A cast and crew of more than 250 turned Homestead-Miami Speedway into an outdoor TV studio for a taping of "The Glades" second season. Homestead-Miami Speedway played itself as the host of NASCAR's series-crowning finales during Ford Championship Weekend featuring Carl Edwards, Tony Stewart, Brian Vickers and Joey Logano. The garage area and the 1.5 mile Homestead-Miami Speedway functioned as a movie set for this summer's "Moonlighting" episode. A&E Network summarizes its TV hit this way: "THE GLADES" is a one-hour drama featuring actor Matt Passmore who plays "Jim Longworth," a sly Chicago cop who relocates to a slower-paced small town in Florida where the sun shines, the golf is plentiful, and the crime less ubiquitous, so he thinks. In this episode, when Longworth investigates a NASCAR-related murder, he goes head to head with NASCAR's top drivers, and takes a few laps around the track.
Those who intentionally live off another's labor will always want more free stuff!