Whatever goes... remember, this is a family forum
works for me. copy the url at the top of your browser then paste it between the brackets. your cursor should be flashing between the brackets

if you quote the post with my vid in it you can see where i put the url. and enjoy the kittehs.
Last edited by
Username
on Wed Feb 16, 2011 5:42 pm, edited 1 time in total.
Smoke 'em if ya got 'em!

Sh*t happens... but don't worry, it usually happens to me.
[quote="smokieonefour"]http://www.youtube.com/watch?v=myo9wXrNUP4

ooppss... that didn't work...
this I know i can figure out lol

Phamo, I know you were just showing us an example of posting a video from youtube but, I just wanted to tell you that this video is really funny. I've never seen it before. Too funny!!
"Suck it up & Go for it!"...Smoke
Ok gonna see if i can get this to work........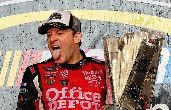 NOW THAT IS JUST FREAKING

AWSOME!!!!!!!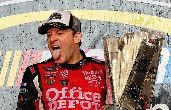 ---
Who is online
Users browsing this forum: jsw14 and 5 guests