First off I really hope Denny is ok. that was a *nasty* hit he took.

that said...I knew they were going to wreck! That was inevitable. I didn't hear it, but a friend told me Joey said "that's what he gets" in his post race interview, referring to Denny.

And I really thought Tony was going to have a great points day.... so much for that! At least Fox was smart enough to not run his interview live and censored it when they did show it.

I do understand why Tony is pi$$ed but honestly - that's racing! Can't wait to see how this plays out...

They have a week off to either calm down or get even more fired up for Martinsville, another bumpin' and rubbin' track...we know Tony and Denny will be around Joey at some point(s) during the race...can't wait to see what happens!!

Definitely the most intense, exciting race I've personally ever watched at California. Usually it's so boring that I barely pay any attention. Glad it was so awesome today even though Tony had another bad finish.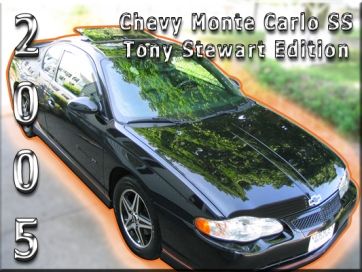 "If it works for you, do it. If its how you feel, act it. Just be yourself, and if being yourself means being cocky once in a while, have at it." ~Tony Stewart