Races, tracks, drivers and all the drama that comes along with it
Do these guys get enough credit?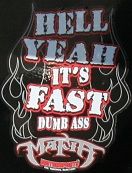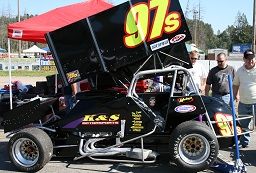 Is it my imagination or are there a lot more incidents involving Indy cars and Formula 1 cars?

It just seemed like in the Nascar ones more of the pit crew members were able to run up onto the cars or up over the cars in some fashion where as the Indy and F1 cars it seemed like more were run over or pinned underneath in most cases.
In Honor of my nephew serving our country out of Baumholder Army Base in Germany.
Well that brought back some memories, i once was run over by a car, not a race car, but a 1995 Toyota Camery, dude was going 40 mph, and took me out at my knees. I was mega lucky, I had no injuries what-so-ever, can't say the same for the guys car, he needed new hood, right side fender, new bumper, radiator. Anyway i would rather get run over by a sprint car cuz yes they generally do just roll over or bounce off the car. In Formula 1, Indy, any open wheel car, their just to many openings and things to get caught on to get drug by car and muck easier to get stuck under the car. I remember the guy that hit me got out of his car and started screaming at me, i stood up and asked him why he was yelling at me, you just ran me over, funny thing is I dated his daughter in high school for a short time, (maybe this wasn't an accident). Thanks for the memories, haha, one thing i know for sure is that I am more thankful for my wife and kids since this happened, and don't ever leave in anger, as i did that night, it'll make you think twice.
NASCAR hass a 55 mph speed limit on pit road, IRL has 60 mph, and F1 has 62 mph(100km/hr). The reduced speed may allow NASCAR pit crew members to have that extra time to react and attempt to get out of the way.
When I imagine what those crew guys do, I get the shakes. I mean being on the side of the road when a muffled street car goes by at 55 mph is bad enough. As many as 40 or 42 roaring race cars, in such a high pressure environment? It's overwhelming to someone like me. I admire the heck out of the guys who can do it.
"This one's for every one of those fans in the stands that pull for me every week and take all the bull**** from everybody else." - Tony Stewart, July 29, 2007
cake job, they work at least 12 seconds every 30 mins, they get pretty helmets and and uniforms to wear, gloves too....
I miss you Frehley........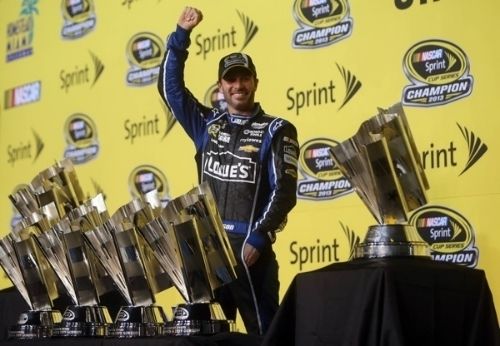 oooooooooooooooohhhhhhhhhhhh I want a pretty helmet
The answer to your question Schmoop is no, they don't get enough credit
"The individual has always had to struggle to keep from being overwhelmed by the tribe" - Friedrich Nietzsche
if I had a pit crew, everyone would have to wear a red leather jacket equipped w/ 24 zipper pockets and bedazzled gloves like Michael Jackson in the 80s
Do something with your life and go get me a beer.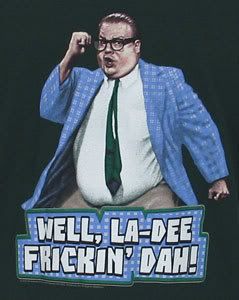 ill do ya one better, mc hammer pants with platform shoes made out of glass with fish in them....
I miss you Frehley........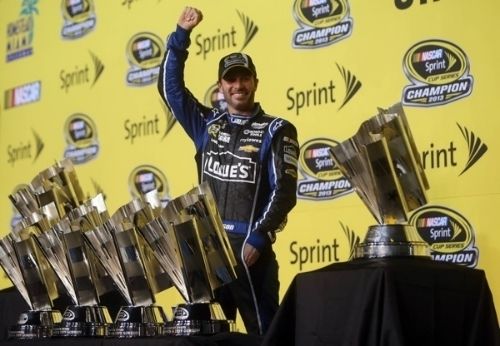 ---
Who is online
Users browsing this forum: No registered users and 3 guests