All things Ryan
You know...one of these days H, POW !!! Right in the kissa.
I got the butter, clams, shrimp, scallops, and corn...so where is my lobster
OK, "Ralph."
I will be watching the race AND my Cincinnati Reds baseball!
my kung fu got kung fu#%ed..I was beginning to think he may have a chance getting his lap back and all...for awhile I felt at the very least I'd get my 2nd place pick right (Kyle)...he had a strong car as well.
well, I'm in Indy500 mode now...see you suckers in a couple weeks
Do something with your life and go get me a beer.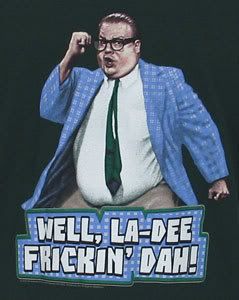 Too bad for Ryan, but glad I respected the Schmoopy Curse and didn't pick him for the top three.
---
Who is online
Users browsing this forum: No registered users and 5 guests