Whatever goes... remember, this is a family forum
Peanuts had plans to go to Phoenix last weekend to see the race. Hope he made it and had a real nice time. Miss you! Hope your feeling better.
"Fight for Four".......................me
If you think Tony is down and if you think Tony is out – friend, you are sadly mistaken. Sure, he might have a broken right leg, but he'll still kick your #### with his left.....DW
I know he had plans but he hasnt email me.
I hope he is ok.
Peanut i miss you.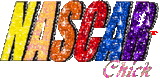 ---
Who is online
Users browsing this forum: No registered users and 1 guest