On Thursday NASCAR driver Carl Edwards and ESPN NASCAR reporter Jamie Little took a flying leap off of the Stratosphere Tower on the Vegas Strip to help promote the upcoming races at the Las Vegas Motor Speedway.
NASCAR on ESPN reporter Jamie Little jumps off the Stratosphere Tower in Las Vegas on Thursday. The SkyJump Las Vegas attraction is located 108 stories above the ground at the Stratosphere Casino, Hotel & Tower on the Las Vegas Strip.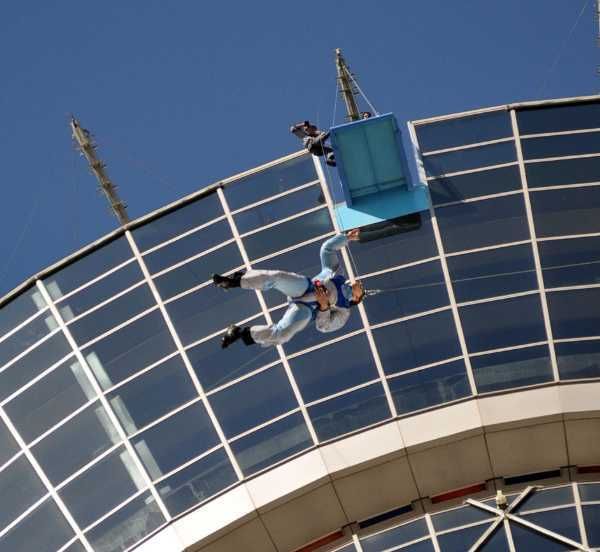 Those who intentionally live off another's labor will always want more free stuff!