All things Danica
I thought Danica got mixed up in the wreck that killed Wheldon?
Either way, sounds like she will carry on the characteristic of SHR drivers. They rarely DNF.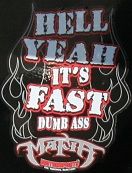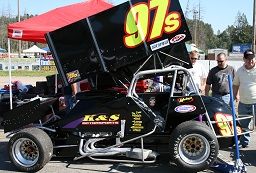 No Schmoopy1000, she received no crash damage to her car. She did cut her tires running through the debris on the subsequent lap, and had to change them before she could participate in the five lap memorial.
Check her out, immediately after ----->
www.youtube.com/watch?v=icOn6GxAJdc
If you study her intensely over several seasons you will come to know how intellegent a driver she truly is.
yeah wasnt sure, just remembered an interview, which in a typical race means a wreck. (granted nothing typical about that race)
Nonetheless Ryan I think hasnt DNFed in 2 of the 3 seasons, & I dont know how many Tony has, but I know he doesnt DNF much either. As long as she doesnt get Superman Complex, now that she has fenders LOL, she should fit right into SHR as far as this aspect. (I rmemeber her making a joke last year in the nationwide series)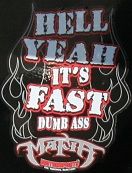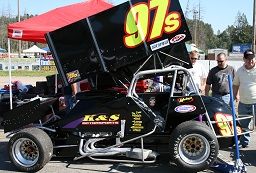 That record of Danicas is amazing consdering that its easy to get caught up in a wreck, but she has been known as a very safe and smart driver and this record she holds shows it, for what its worth. At Vegas with the crashfest she said she knew something bad was going to happen watching the other drivers race crazy so early and she went to the low side to be safer. She barely missed getting hit by the flying car beside and just ahead of her but she did escape it. While some critics say she drives too cautious and why she hasnt won more races, i guess its a toss up to race safe and try to get a good finish or race careless and not finish some races or worse--take your pick.
Now she is in Nascar with twice as many cars and therefore lots more chances to get caught-up in wrecks as she has been in quite a few anyway. Sometimes even the best drivers get caught in a crashfest, as it happens and often times just no way to avoid it.
Now that she is FT in NNS it will be interesting to see if she still drives "safe" or takes more chances as she has stated the "honey badger" thing, of "if you want something just take it". It may be tough for her though as long time instincs to drive safe may over-power her will to just be more aggressive and even a little careless--guess we'll soon see?
Getting close now for the season starting--C'mon Daytona--cant wait.
---
Who is online
Users browsing this forum: No registered users and 5 guests