Whatever goes... remember, this is a family forum
NFL VIKINGS (NFC) COLTS (AFC)
MLB TWINS (AMERICAN) GIANTS (NATIONAL)
No sky too high...
NFL- Ravens
NHL- Capitals
Lacrosse- Johns Hopkins
IRL- Haven't been 'into' it since following Tony over...but, as we're gettin' a race this year, I need to get back into it...maybe a rookie?
Pole Dancing- "Sweet Candy" from Fantasies, it's a sport...TRUST me.
...is that a breadstick or are you just happy to see me?
World of Outlaws - Schatz and the King
NCAA Men's Basketball - Kansas State...and anybody that beats the Huskers becomes a fav of mine, at least temporarily...8-D
Racing is the source of what little sanity I possess, despite how crazy it makes me 8-D

Smoke: "I'm more nervous on the white flag leading a World of Outlaws race than in the Daytona 500" - July 7, 2012 @ Lernerville Speedway
Racing- Nascar and anything on dirt
NFL- New England
NHL- Penguins (In memory of my brother)
Other than that I don't watch.
I just watch NASCAR .... Nationwide if Tony is in it, or I'm bored. LOL
I always keep an eye on the Oakland A's and the Oakland Raiders... but I wouldn't say I've followed either closely in years, just old habits die hard.
Smoke 'em if ya got 'em!

Sh*t happens... but don't worry, it usually happens to me.
nfl- Cowboys
nba- Mavs
nhl- Stars
pga- anyone but tiger! (Jack, Trevino, Ballesteros, Fred Couples..old school here.
)
mlb= not a sport to Nut.
I watch INDY,DRAG,NASCAR,DIRT,BOAT and MONSTER TRUCK RACING.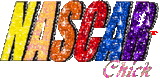 ---
Who is online
Users browsing this forum: No registered users and 5 guests