A few years ago, my beagle Katie destroyed a small AFLAC duck I had sitting on a shelf. Oddly enough, at the Talladega race that weekend(Fall 2008), Carl Edwards had an unbelievable run of bad luck that culminated in Carl taking out the entire Roush Fenway race team. After that, we started calling the duck Katie's "voodoo duck."
We managed to repair the duck, but she destroyed it right before the Spring race at Talladega(2009). Once again, Carl suffered an unbelievable run of bad luck.
After that, the AFLAC duck was pretty much toast, but we did buy her another duck chew toy.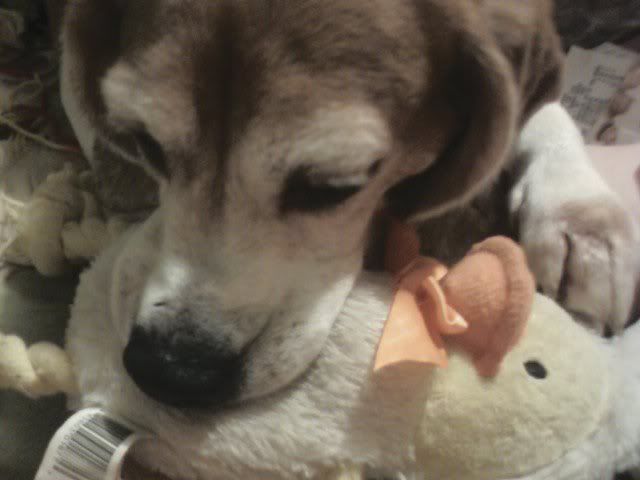 It seems to have the same effect. In addition to that, Katie gets a piece of duck jerky before every race, and her beagle chow is covered in duck sauce from our favorite Chinese take-out.
Katie wants everyone to post their anti-duck voodoo spells here. Remember, we don't want Carl to get hurt; we just want him to have another unbelievable run of BAD luck over the next three weeks.
go fast, turn left