Races, tracks, drivers and all the drama that comes along with it
Down to Roseburg OR for the race.
Wish us luck this weekend!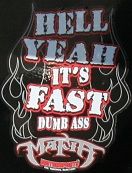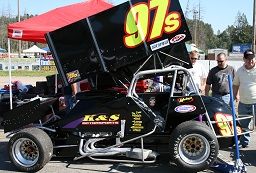 Good luck. Hope it doesn't rain in Oregon...lol
Here kitty kitty.. come get you some of this!!
Good Luck Schmoopy.....make us proud
Life is hard; it's harder if you're stupid-John Wayne
Good luck Schmoopy! Hope you have a great race! You will be missed on Sunday in the chat room. If you get back in time please come join us!!
June in South Dakota

Go Rocketman! Go Smoke!
Go Stewart-Haas Racing!!
RNFC member
Don't break a leg, or an arm, or an engine! LOL Come back a winner. Go man, go!
Green belongs on grass, trees, money, and the Starter's Flag. That's it. Nothin' else. Ask Tony!
Nascar Nana OK
Good luck and safe travels.
Where there's Smoke, there's fire!
Wishing you and Team a TON of good luck!
Smoke 'em if ya got 'em!

Sh*t happens... but don't worry, it usually happens to me.
Schmoopy - best of luck, go get 'em
"I'll wreck my mom to win a championship. I'll wreck

your

mom to win a championship." - Tony Stewart, November 17, 2011
"Fight For Four"
- Annalee, March 27, 2012
#SmokeHasRisen
Zoom Zoom Zoom
Smoke
"We know that Mother Nature is a woman. If she were a man, there would be no rain on race day."
---
Who is online
Users browsing this forum: No registered users and 3 guests