Whatever goes... remember, this is a family forum
woo hoo truck race and chat room

BTW.....Phamo came into chat last nite and this morn....a request was made to give us an extra day of chat and we was granted mondays.....for possible rain out races.....so ya.....Animink Inc and Phamo ROCK!!!! YAHOOOOOOOOOOOOOOO!!!!!



tc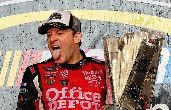 I'm in here... all by myself... dont wanna be.... all by my self... LOL
Smoke 'em if ya got 'em!

Sh*t happens... but don't worry, it usually happens to me.
I was in the Chat Room earlier today...
It was Great to be back in the Chat Room...
Good times are back...
See you all in the Chat Room...
The impossible just takes a little longer...
Remember that both the cream and the crude both rise to the top, but only the "Smoke" rises above them all!

"SHR GARAGE GANG"
Well I give that a big ol HAYELL YAYEH!!!
Be a man of your word


GEAUX TONY!!!!
---
Who is online
Users browsing this forum: No registered users and 5 guests