Races, tracks, drivers and all the drama that comes along with it
JR impressed the #### out of me and still Danica doesn't! Congradulations Dan Weldon,he beat the team that dumped him!
That is THE race I have to watch start to finish every year, either on tv or in person.
Also had the radio on so I can hear coverage during tv commercials.....Paul Page and Kenny Brack were guest commentators for the radio coverage on FM.
That was one of the better Indy 500s. Pretty crazy how Penske & Ganassi ended up wrong on their strategies.
Dan Wheldon got 2.6 million, purse was over 13 million.
The closing laps of 2006 were awesome, and so was the 2005 Indy 500.
1999 was my favorite because it was the 1st time that I got to see AJ Foyt in victory lane for that race (I wasn't even a year old when he won his 4th)
1985 was pretty exciting with Danny Sullivan spinning and continues on and catches Mario
1989 was a thriller too, with Al Jr & Fittipaldi there at the end, and little Al crashing on the North end.
1992 was cool too when Al Jr won a close one vs. Scott Goodyear.
1995 was funny cause Penske, in a final effort, bought a couple machines from Bobby Rahal, and still couldn't qualify for the race with 2 drivers that had won the race twice already.
The last 2 years were pretty predictable, but a lot of times the track has a mind of it's own and likes to mix things up a bit.
Do something with your life and go get me a beer.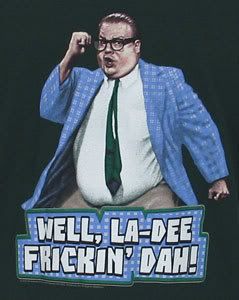 more so than not the last few races there, it was dull, this race was fun, im glad no one from penske (maybe penske/hendrick with chevy next yr) and ganassi, danica still the only gal to lead at indy ( so the haters have nothing to say)

my fav races were when rick mears won, next to mark donahue, he was my fav indy driver, it was a big deal when penske won in the day, cuz his race shops were right down the road from us. i enjoyed all 3 races sunday..............
I miss you Frehley........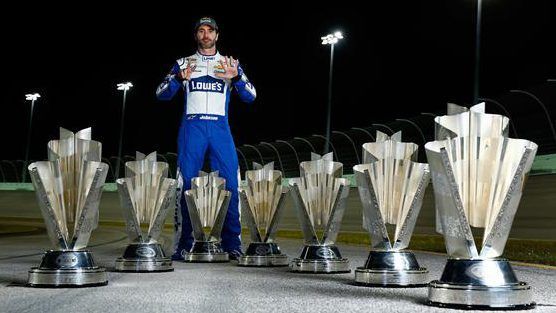 1979 only two cars on the lead lap and Mears won over AJ,AJ barely made it over the finish line.The wave around isn't so bad as i thought when you look how things went back then.Huge fan of the Penske organization,but today i really like seeing a single car team win as this past one.Danica went to Penske,i'd feel the same about her as i do Kurt Bush,WHY? Next year rumor has it NW series and the following year Cup for Danica.The Danica fans will follow as the sponsors will too i'm sure,but sorry Go Daddy Girls don't make you a race car driver.No offense to Danica fans,i personally just don't care about her,alot of hype over nothing.Danica was a male,there would be no talk and probly wouldn't have a ride.
---
Who is online
Users browsing this forum: No registered users and 7 guests