Never a dull moment when NHRA (or NASCAR) come to Kansas.
Yesterday afternoon storms made their way across the state.
Here's 2 pics taken in Reading (south of Topeka) after the storm had passed.
Antron snapped these pics before seeking shelter yesterday at Heartland Park in Topeka.
Here's a shot from Emporia around 9pm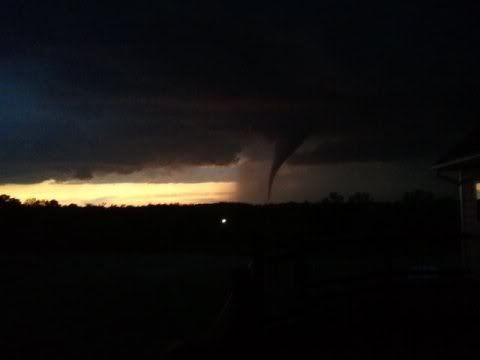 I'm one of the last people to seek shelter at the track because I'm watching the storm, but I do make sure my mom is safely undercover.
I've seen lightning strike the infield over by turn 2 at KS Speedway. I've also watched race fans scatter has the tornado sirens went off when a tornado touched down in the Bonner Springs area, just a few minutes from the track.
Race weekends in Kansas wouldn't be complete without some severe weather.
Nimhneach Saol a lán níos mó ná bás.