All things Tony
NascarNanaOK wrote:Don't call my a poet, but I had to try! LOL

Oh my Lordy,
Tony's forty.
Bless his heart,
He's very smart.
Made them all
Think he's crazy,
Just to show them
They're just lazy.
He's got it going,
All in motion.
Dirt or pavement,
He's racin's payment,
To all who care,
If they ever dare.
So keep it going
Like you are doing.
You show the best
To all the rest.

Happy 40th Birthday, Tony!
That is great, thanks for the Smile.
Those who intentionally live off another's labor will always want more free stuff!

Hey...Happy Birthday Tony!

And don't worry about being 40 now; you'll get used to it...I've been 40 now for 5 years and it seems like a "piece of cake"! (pun intended)
When you go, do not follow the well worn path, instead make your own path and leave a trail.
"May you live to be 100 and the last voice you be mine!" Frank Sinatra...and onerockindoc
Life is hard; it's harder if you're stupid-John Wayne
Happy Birthday Tony. May your 40th birthday year be the one that lets you know what the past was all about. You have filled your life with the best, you've learned from friends (those count so high you'll never know) family, friends and fans adore you. You have accomplished way more than that little kid in southern Indiana ever dreamed he would but yet my opinion is it never got to the point where the passion was everything. You gave to others the part of your soul most people forget about. Tony besides being nicknamed Smoke I'd toss in there the word SHARE. You certainly have done that.

Thank you Pam and Nelson that son of your is a keeper.....
The Military Thanks You For Standing Behind Them. If You Can't Do that You Can Always Stand In Front Of Them.....Think About It.....
Thank you to those who took a step forward to save the rest who stand still.
HAPPY BIRTHDAY TONY!! you have a great day and enjoy. thanks for all you do!


love my Smoke



tg
the nice things about race cars is some days they're awesome and some days you can't find your ####- Donny Schatz
Love the poem Nana!

Happy Birthday Tony I hope you had a wonderful day!

Happy Birthday to Smoke still my hero and the best #### racecar driver in the business bar none.
Cup: 14, 1, 29, 88, 99, 11, 17, 39, 15, 5, 2, 16
NW: 7, 31, 3, 11, 60, 88, 12
Trucks: 9, 88, 3, 7, 17, 31
IRL: 10, 11, 12, 26, 3, 38, 27
RIP Dan Wheldon
"Fight for Four"- Annalee
You got to have a big gigantic drum kit.
Happy Birthday, Smoke!!!!! Hope you have a wonderful day!!!!! Good Luck Saturday!!!
Happy Birthday Tony!!!!!!
Where there is Smoke there is a fire to win!!!
HAPPY BIRTHDAY SMOKE......HOPE ITS A GREAT ONE FOR YA....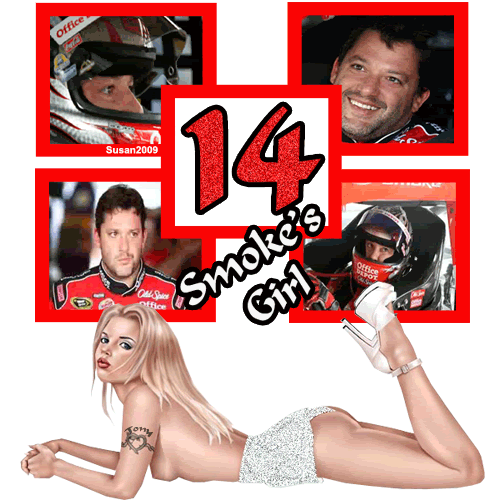 tc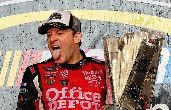 From myself and the girls over at
http://www.badgroove.com/
"I may disagree with what you have to say, but I shall defend to the death your right to say it."-Voltaire
"Think for yourselves and let others enjoy the privilege to do so as well." Voltaire
Happy B-day Smoke!! Hope you have a great finish this weekend!
June in South Dakota

Go Rocketman! Go Smoke!
Go Stewart-Haas Racing!!
RNFC member
---
Who is online
Users browsing this forum: No registered users and 5 guests