hello everyone, just wanted to post a quick introduction. technically I'm new here although I have been part of the site since the inception of SHR. I guess my old login was deleted after quite some time away from the site but I have been reading some of the forums here and there.
Long time Tony fan, I worked at Home Depot in his rookie year and he was pushed really hard by the company. I've also been a Ryan Newman fan for years, since way back in his Alltel days. I've been a fan of racing since....well...forever I guess. My dad was a racecar driver when I was younger and I grew up around it and have always loved it. I worked for a racecar driving experience for the last 6 years.
I grew up loving Harry Gant, Michael Waltrip, Dale Earnhardt, Geoff Bodine, Ron Bouchard, as well as some local racers - Ted Christopher, Mike Stefanik, Jamie Tomaino.
Thanks for having me and I look forward to reading and posting!!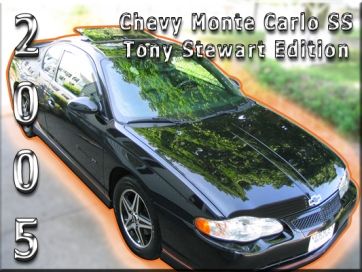 "If it works for you, do it. If its how you feel, act it. Just be yourself, and if being yourself means being cocky once in a while, have at it." ~Tony Stewart