Races, tracks, drivers and all the drama that comes along with it
michaeljohn wrote:i miss F1, i turned off my sports package cuz i got so tired of the talkin heads on speed and that nbc sports channel was takin off too, i wish there was a way you could cancel certain channels and keep others.
I just have Basic Cable and its on channel 35 they call it NBCS.All F1 has been on that lately.Dont know if you have that channel .Just thought i'd let you know.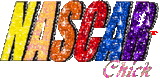 Regarding NBCsports network, its a low rated network that demands the highest prices as with Dish you have to subscribe to the 250 which is close to the highest without the movie channels etc and way more then iam wiling to pay for it. Its ridiculous as they are so low rated Iam amazed anyone would buy commercials as hockey, F1 and Indycar ratings are barely half a million viewers watching with .01 to maybe .04 ratings etc while the major network NBC is showing info mercials on the weekends most the time--dumbest thing I ever seen. Course the sports that are on that network are low rated anyway as viewers apparently don't care to watch. Indycar on ABC only gets from .07 to a 1.0 (other then the 500 which was very low this yr as well) which shows no one cares to watch anyway even on reg network TV like ABC. F1 which I enjoy on reg NBC network gets around a 1.4 or so which is much better then this garbage over-priced nbcsports network, but still not very good.
Now Fox is starting its new Fox2 network in Aug. taking over the Speed network and adding more stick & ball sports etc and throwing more Nascar races instead of ESPN etc on that network as well which is going to ultimately lower those ratings. Putting NNS and of course the Truck series on that network will hurt ratings probably, and hopefully they don't throw any Cup races on that network, or say good by to good Nascar Cup ratings. As said dumbest thing I ever saw as its like the networks are trying to kill their sports ratings moving them to this new Fox2 network while they put garbage shows like info mercials on their reg network TV on weekends--good grief? Have to wonder what are these network exec's thinking--not much apparently?
"speed channel is in the same package as nbcsc"
No it isn't, not on Dish anyway which I have as Ive had a lower programming top 200 and have had Speed for some time but have to pay more to get NBCSports which is top 250 and I wont pay for that--end of story. You need to quit making remarks in general as you apparently aren't aware of all the different packages and cable vs Dish vs Direct Tv etc and what they offer.
---
Who is online
Users browsing this forum: No registered users and 3 guests