Races, tracks, drivers and all the drama that comes along with it
Yep..as long as he stops short so that the 83 can't get in the way.
Danica has a nice one too. Having the fast 5 in front of her should give her a clear exit all day.
Ryan...yeish...most likely the 20 will beat him in all day so he'll have to work around that, then have to deal w/ the 95 on exit. I hope Lightning McQueen doesn't get in his way when he does.
Thanks for posting that.
Thanks H, I was just going to look that up on Jayski
"The individual has always had to struggle to keep from being overwhelmed by the tribe" - Friedrich Nietzsche
Tonys pit stall looks to be a good one. Danica will go a lap down quickly, & Kasey should stay on the lead lap so she should have an easy time on pitroad. Even if she did stay on the lead lap he would be ahead of her & be gone by the time she leaves pitroad. Ryan hopefully he can find some speed & stay on the lead lap. If he does. the pit stall in front of him should also be a lap down giving him an easy out.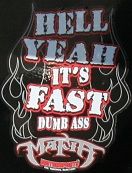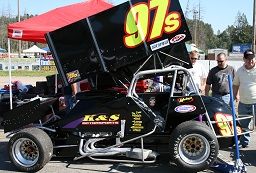 tonys gotta win....
TLooney14
...settling for second, you might as well kiss your aunt with a hairy mustache. - Tony Stewart
---
Who is online
Users browsing this forum: No registered users and 6 guests