Robby Gordon has been busy since he scaled down his racing team #7. I think I kinda miss him...........
.He did add a spark to the cup races. He is starting up a spin off of the Mickey Thompson Off-Road Race series. I think..... I like the idea he has. My husband remembers the series, I don't. But I did like IROC alot. The format is a little like IROC in that you are given the truck and you can make any adjustments and or improvements that you want, but next week you will not have the same truck so what ever you did to improve the truck stays on it, giving the new driver that advantage. What do you think?
•Robby Gordon starting off-road stadium series AND: [Wednesday] night media industry, fans and supporters witnessed the first exhibition of Robby Gordon's commitment to taking off-road racing to the next level in 2013 with the introduction of Robby Gordon's Stadium Super Trucks Series. Modeled after the former infamous Mickey Thompson Off-Road Race Series, Stadium Super Trucks (SST) will astonish fans with dynamic side-by- side racing excitement that promises to leave them wanting more. "Stadium racing helped Jimmie Johnson, Casey Mears and myself launch our careers," said Robby Gordon, President of SST. "Bringing off-road racing back to the stadium like Mickey Thompson did has been something that I have wanted to do for a long time, and I am proud to say that we have finally accomplished it. SST offers attractive racing venues, remarkable track designs, substantial purse, and opportunity for network TV a lot like NASCAR because you can visualize the whole track." SST will kick off the season in April 2013 with a minimum 10-race schedule throughout the country and potentially internationally. There will be two events in San Diego and Los Angeles, and the remainder of the calendar will be announced on July 15, 2012. SST will be a 2-day event. Friday's events consist of qualifying to ensure local media coverage for Saturday's events. Action-packed Saturday's will start off with a fan expo and tailgating, side-by-side ATV heats, Bigfoot heats and finals, SST heats and then on to the main event. Trucks will be modeled after automobile manufacturer replicas and the SST trucks will consist of 600 horsepower V-8 engines, with 20 inches of wheel travel while racing on DOT approved tires exactly like the ones you can purchase and drive on the street. Racers will have the opportunity to win a $60,000 purse each weekend and the overall series champion will be awarded a $500,000 dollar prize at the conclusion of the season.(PR)
AND: Gordon, a former off-road champion, put his # 7 Sprint Cup team on hold in March because of a lack of funding. Hoping to fund his racing program through sales of his Speed Energy drink, Gordon has not attempted to qualify for a Cup race since Auto Club Speedway but does plan to compete on the road course at Sonoma in late June (Sporting News)(5-31-2012) Jayski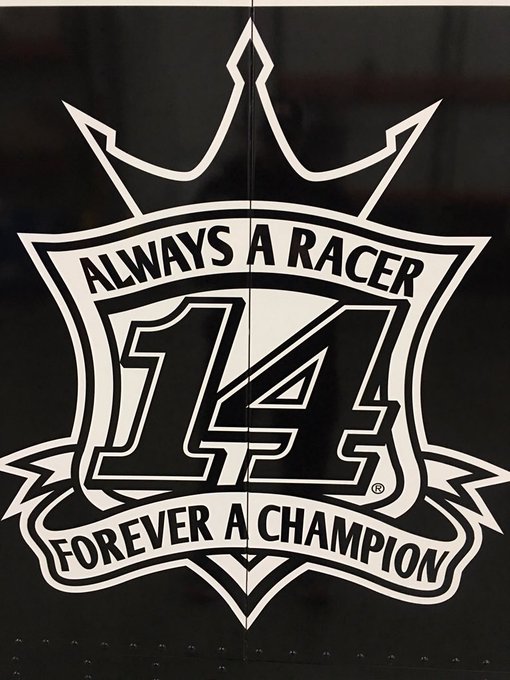 Get Well Soon......
"Fight for four"..Me