Races, tracks, drivers and all the drama that comes along with it
stole this from twitter, dont they all look excited to be awake?
I miss you Frehley........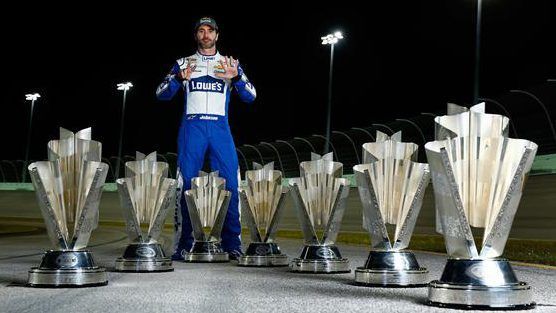 lol
Jimmie looks like he's struggling to keep his eyes open... Kind of like me in a meeting
"The individual has always had to struggle to keep from being overwhelmed by the tribe" - Friedrich Nietzsche
i know what ya mean there, every time i look at, it appears to me KK clothes look too big for him, and the gordon puckering his lips....
I miss you Frehley........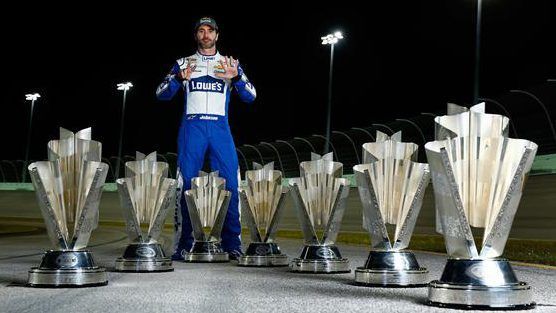 Menard:
Breakfast.....coffee, pancakes, eggs, toast......no......sausage gravy, biscuits, hashbrowns, orange juice.........muffins? (blinks slowly).....
Jimmy:
Sigh. I just had to get up early to glue Chad's eye lids open for this. Yea yea, no going below the yellow line, watch your tempers because the water will boil a lot faster than you.......isn't this chads job?
Jeff:
Wonder if I can find a look alike to replace me for next week?
Smoke
"We know that Mother Nature is a woman. If she were a man, there would be no rain on race day."
They are all thinking, ya ya we know we just want to get this bleep race over with already. We know it's gonna suck and you made us get up early for this so make it quick.

Too bad no picture of Tony......sleeping with eyes open would be my guess.
"If it works for you, do it. If its how you feel, act it. Just be yourself, and if being yourself means you`re being cocky once in a while, have at it." Tony Stewart

"I`m too lazy to work my real job. I love what I do." Tony Stewart
---
Who is online
Users browsing this forum: No registered users and 6 guests