Races, tracks, drivers and all the drama that comes along with it
Has anybody heard whether the WHEATIES/CHEX/WHATEVER MOST POPULAR DRIVER poll has started yet?
Gotta link?
GO LIKE STINK, SHR!
I clicked on my Wheaties site and it says it's under construction. It does not say Wheaties is the sponsor this season. It just says to try later.
The Military Thanks You For Standing Behind Them. If You Can't Do that You Can Always Stand In Front Of Them.....Think About It.....
Thank you to those who took a step forward to save the rest who stand still.
Thanks! We were able to get Tony to #2 last year -- looks good on the resume'! Hafta keep watching for the new contest announcement -- it'll surely be posted on the usual NASCAR sites.
GO LIKE STINK, SHR!
You're going to have to get alot of voters voting for Tony to beat Dale jr--but you know that. IF Jr has a bad yr though, theres hope, as even the most die hard of fans can change their minds over time.
Jr will win it again, & will continue to win it, til he retires. If someone beats him for it, it will be Danica when she comes full time to cup.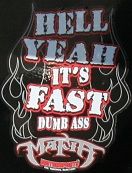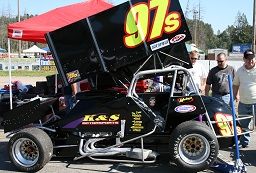 I'd rather have Championship Trophies than be "Joe Popular" ANY DAY ,that's just ,ME tho'
Unless you've experienced the Unconditional Love and Loyalty of a good dog, you have yet to live.
"GOD BLESS OUR TROOPS,ESPECIALLY THE SNIPERS"[/

[color=#FF4000]
color]
midwesternsmoke wrote:I'd rather have Championship Trophies than be "Joe Popular" ANY DAY ,that's just ,ME tho'
Amen to that!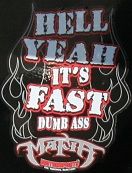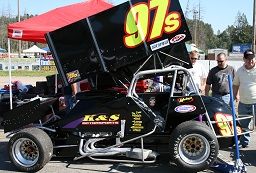 Oh, ABSOLUTELY, y'all -- gimme championships over popularity polls ANY day -- but if Jr Earnhardt weren't so popular, how many sponsors would he have? He's not a proven winner in Sprint Cup, and yet he is consistently #1 in earnings. Sponsors pay attention to these polls, and I imagine Brian Vickers and David Ragan wish they'd made this list's Top 10 last year.
Yeah, Jr is sure to win it again; Tony and Danica are solid; but when you consider the other drivers who are solidly in, where does that leave Ryan Newman? Having all three SHR drivers in the Top 10 of such-a-trivial-poll-as-this just might make the difference whether or not a sponsor commits to the organization, even if it's only for one race. It only takes a minute, so I'll be voting for Ryan this year.
GO LIKE STINK, SHR!
---
Who is online
Users browsing this forum: No registered users and 6 guests