Fri Feb 25, 2011 9:33 am
On Thursday NASCAR driver Carl Edwards and ESPN NASCAR reporter Jamie Little took a flying leap off of the Stratosphere Tower on the Vegas Strip to help promote the upcoming races at the Las Vegas Motor Speedway.
NASCAR on ESPN reporter Jamie Little jumps off the Stratosphere Tower in Las Vegas on Thursday. The SkyJump Las Vegas attraction is located 108 stories above the ground at the Stratosphere Casino, Hotel & Tower on the Las Vegas Strip.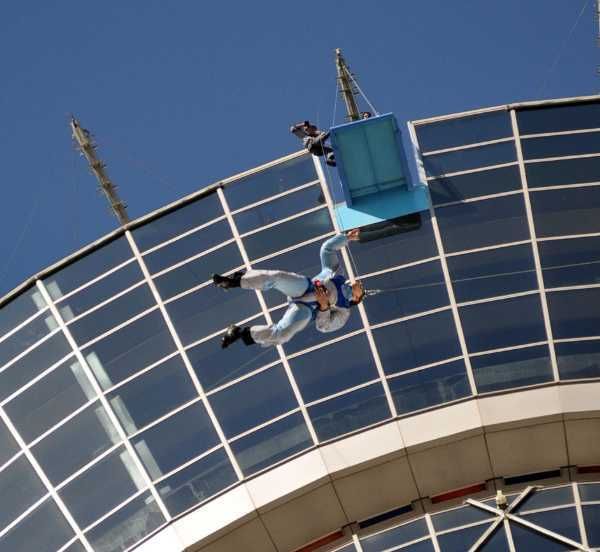 Fri Feb 25, 2011 9:35 am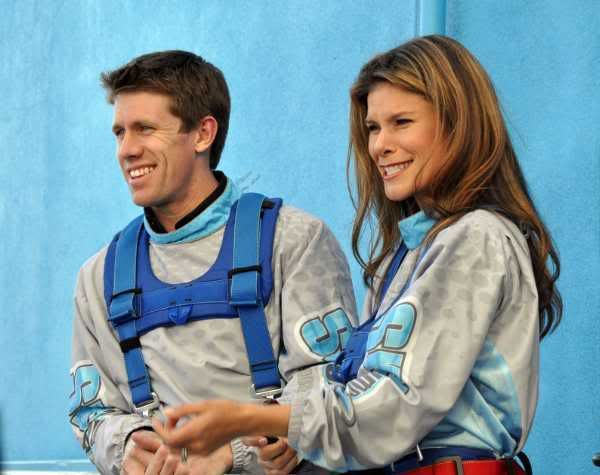 Fri Feb 25, 2011 9:54 am
I must be getting old... no way
Fri Feb 25, 2011 10:40 am
Jamie Little looks very scary in that photo.
Fri Feb 25, 2011 11:11 am
No Bungggggie Cord?
Sat Feb 26, 2011 12:12 am
Not me man! I don't like heights. Guess he can't find enough speed in a race car & has to jump off a building instead. Or racing just doesn't get his blood pumping enough?
Sat Feb 26, 2011 12:59 am
Carl is preparing to go to Red Bull next year
Sat Feb 26, 2011 10:23 am
He must have drank one before that jump.
Sat Feb 26, 2011 11:57 pm
No Way In **** I would do that!!
Sun Feb 27, 2011 11:23 am
I wonder what Jack thought about his driver doing something like that? What if the worst happened...