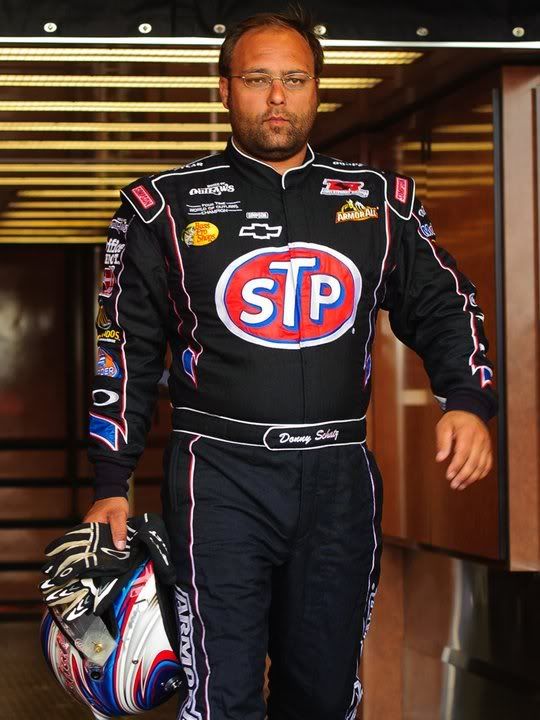 Published June 16, 2011, 08:51 PM
AUTO RACING: Outlaw back to his racing roots... And back on top
Fargo's Donny Schatz returns home as the top World of Outlaws driver
Donny Schatz returns to his racing roots tonight as the World of Outlaws roar into River Cities Speedway for a two-day show. And, not surprisingly, Schatz has returned to the top of the WoO standings.
Donny Schatz returns to his racing roots Friday night as the World of Outlaws roar into River Cities Speedway for a two-day show. And, not surprisingly, Schatz has returned to the top of the WoO standings.
Schatz, a North Dakota native, is back on top of the WoO standings after a slow start to the season. But the Fargo driver and four-time WoO champion isn't totally satisfied with his season. He has only one win in more than WoO events this season, that coming in Ohio.
"Leading the points race isn't a priority," said Schatz, one of the country's best sprint drivers. "Winning races is the thing."
Schatz will be one of the favorites to win Friday night's 40-lap feature. And he'll be in the mix for Saturday night's 40-lap feature as well.
The Outlaws have run six features during the past four seasons at RCS. Schatz has two wins, two third-place finishes, a fourth-place finish and a seventh-place finish. He's never out of the mix, and RCS is a track he knows well.
Schatz has been consistent in recent weeks as he regained the points lead last week in Knoxville, Iowa.
"I wouldn't say we've been on a hot streak," Schatz said. "But we've consistently been in position to win races. We have a very adaptable car. And we've worked a lot on our engine program.
"Everything we've done recently has been for the good."
Schatz has as much experience at RCS as any of the Outlaws. It's one of the shorter tracks the Outlaws see each season. The quarter-mile track always has been one of the most exciting and unpredictable.
"It's definitely a fun place to race," Schatz said. "The car has to be pretty good to win there. You have to be somewhat patient yet aggressive. And I don't know if I have all of that figured out yet.
"But you can't always be a throttle jockey on that track."
Looking to the future
The demands of the WoO kept Schatz busy but he's also trying to find a way to lower the costs of 410 sprint racing.
He's been racing an experimental engine at area race tracks, one that could help grassroots racing survive for the long run.
Schatz ran his experimental motor recently at the Devils Lake Speedway, where he finished second to Casey Mack. He raced in Kansas City on a Saturday night, then flew home to race the experimental motor in Devils Lake the next day.
"It's been a fun project," Schatz said. "A lot of people think I have a financial gain in this but it's been a financial drain."
But he does have a goal in mind.
"The goal is to get 30 nights of racing without the engine being refreshed. It's 10 nights of racing for the motors we have now (with the WoO).
"Eventually, if a motor like this could keep 22 to 25 cars every week in Grand Forks, that would be great."
Legendary teammate
After owning his own car for years, Schatz now drives for Tony Stewart Racing.
His teammate is the legendary Steve Kinser, who has 20 WoO titles and more than 500 career wins.
"Steve obviously is the icon of the sport," Schatz said. "He's fun to have as a teammate. We get along very well and we share a lot of information.
"But at the end of the day, we're both looking for the same outcome.
"It's been very interesting some days, but I have a lot of respect for him."
Kinser has done well in his previous four years at RCS, winning the first WoO feature last season.
"I've always enjoyed going to North Dakota," Kinser said. "(Promoter) Don Mack has been having us come up there for years. He was a good racer and it's always been important to him that the Outlaws make a summer stop in North Dakota."
The RCS crowds for the Outlaws have been strong, with a couple of near sellouts in recent years.
"The past few years, we've been going to Grand Forks and the racing has been really good," Kinser said. "When you see standing-room-only crowds, it really makes you want to put on a good show."
Friday night's field
Approximately 35 sprints will be in the pits for Friday's races.
There are 12 full-time WoO teams. Also, there will be a handful of regional drivers with WoO ties that may make the trip.
Sammy Swindell, another legendary sprint driver, will race Friday at RCS. He's been with the Outlaws at a number of shows this season.
His son, Kevin Swindell, also is scheduled to race.
Kevin Swindell's career already includes a handful of starts in the NASCAR Nationwide Series.
Nelson reports on sports. Reach him at (701) 780-1268; (800) 477-6572, ext. 268; or send e-mail to
wnelson@gfherald.com
.
Friday's races
Who: World of Outlaws.
When: Friday, Saturday at River Cities Speedway.
Ticket prices: Adults $35 reserved ($33 in advance), general admission $30; Children (12-and-under) $15.
Last year's RCS winners: Steve Kinser, Joey Saldana.
Of note: Sunday is a rain date for the weekend show.
Tags: auto racing, world of outlaws, river cities speedway, donny schatz, updates, sports, racing