All things Ryan
This is all I really wanted for Father's Day.
"They can build safer race cars, they can build safer walls, but they can't get their heads out of their a$$es far enough to keep them on the race track, and that's pretty disappointing. Y'all can figure out who 'they' is." ~Ryan Newman
Reminds me of the Trace Adkins song about taking his daughter fishing. Glad Ryan has such a great family to keep him grounded (and keep him from punching someone, no names mentioned as the list is growing)!
Where there's Smoke, there's fire!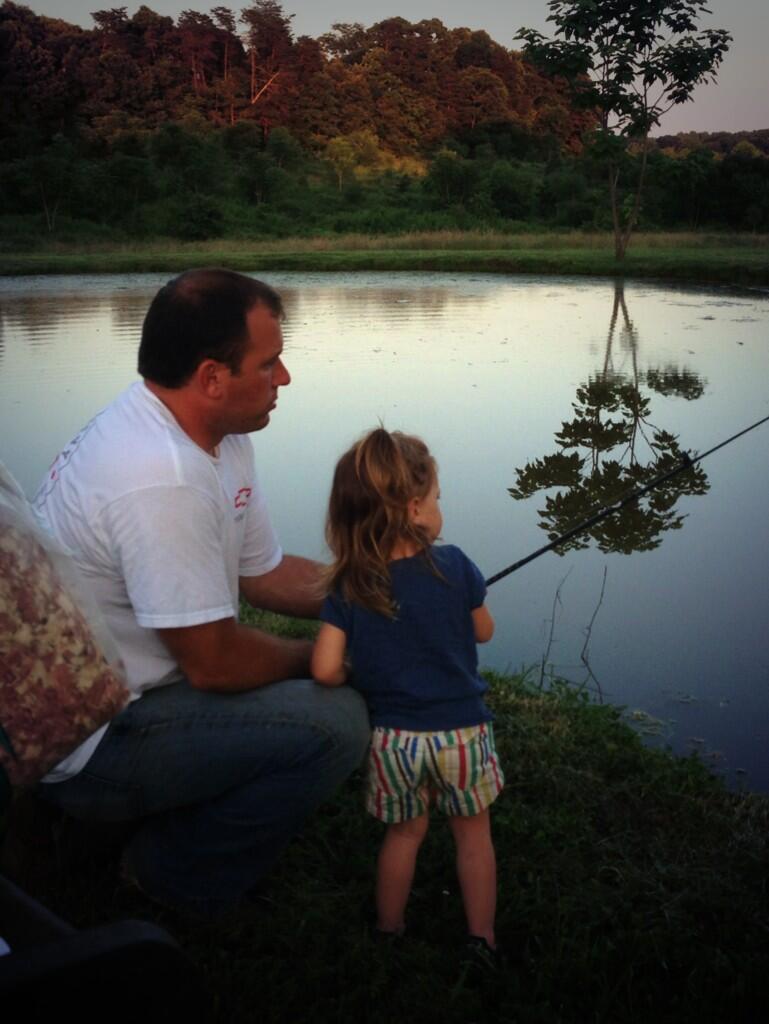 DADDY....... HOLD THE FISHING POLE LIKE THIS......
"Fight for Four".......................me

"Take this as your warning: I gave you guys 14 weeks without me. I'll be back and ready at Daytona to kick your #### again," Smoke
Ryan stole my shirt......
Unless you've experienced the Unconditional Love and Loyalty of a good dog, you have yet to live.
"GOD BLESS OUR TROOPS,ESPECIALLY THE SNIPERS"[/

[color=#FF4000]
color]
Annalee wrote:

DADDY....... HOLD THE FISHING POLE LIKE THIS......
I've got it all. Great wife and kids and the best fishing pond right here on my farm.
The Military Thanks You For Standing Behind Them. If You Can't Do that You Can Always Stand In Front Of Them.....Think About It.....
Thank you to those who took a step forward to save the rest who stand still.
midwesternsmoke wrote:Ryan stole my shirt......
Could i expect anything less?
---
Who is online
Users browsing this forum: No registered users and 2 guests