All things Ryan
Quicken Loans will up their sponsorship for Ryan to nearly half the season.

I always knew those guys loved Ryan!
That's two bits of good news...
No sky too high...
they definitely have money
Do something with your life and go get me a beer.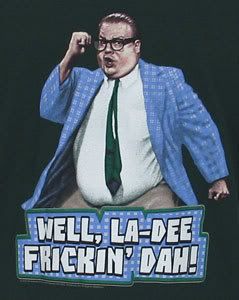 good deal.........
Thanks Schmoopy!
Been kind of busy here in Ohio lately and old man winter will be here before you know it!
I heard about that deal for Ryan. Great news!
Ryan's a great role model for any sponsor. It's only a matter of available cash flow from these businesses.
half the season as in 18 races? That would be big, I'm not sure they've had a single sponsor for that many races since the first year or two with Army.

But hoping for a better paint scheme than what they had with Quicken this year. Would like to see a deeper red like Tony's old Old Spice scheme or something if they're gonna go with red.
I'm happy. I look so much better in red than I do in camo.
There's a difference between a place where a community gathers and a place where one's created
---
Who is online
Users browsing this forum: No registered users and 4 guests