Ryan Newman Foundation donates 600 stuffed dogs to pediatric patients at Riley Hospital for Children
Posted: 01 Jun 2011 02:34 PM PDT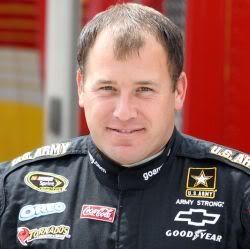 Photo by Jerry Markland - Getty Images for NASCAR
STATESVILLE, NC – The Ryan Newman Foundation has donated 600 of their "Newmans Pup Crew" stuffed dogs to pediatric patients at Riley Hospital for Children.
NASCAR Driver Ryan Newman is a native Hoosier born and raised in South Bend, Ind. Putting a smile on the faces of those children who visit the pediatric area each year was something he and his wife Krissie are happy to do.
In May 2010, the Ryan Newman Foundation produced "Newmans Pup Crew," stuffed dogs designed to grab the attention of children and use as an educational tool to promote responsible pet ownership. The dogs mirror the Newman's adopted pets. The six pack includes Mopar, Socks, Fred, Harley, Dunkin and Digger, who has since passed away. To learn more about Newmans Pup Crew visit
www.RyanNewmanFoundation.org
.
"Krissie and I are new parents to a daughter," said Ryan Newman. "I know that if she were to fall ill and have to be admitted to the hospital or even go on a regular basis, I'd want to feel safe. I haven't met a child yet that didn't like a stuffed animal. They act as a friend and someone they can talk to when feeling bad. I hope our dogs provide that comfort to the children that visit Riley."
About The Ryan Newman Foundation
NASCAR Sprint Cup Series driver Ryan Newman and his wife, Krissie, established the Ryan Newman Foundation in January 2005. The mission of the foundation is to educate and encourage people to spay/neuter their pets and to adopt dogs and cats from animal shelters; to educate children and adults about the importance of conservation so the beauty of the great outdoors can be appreciated by future generations; and to provide college scholarship funding through the Rich Vogler Scholarship program to students interested in auto racing careers. The Ryan Newman Foundation is proud to be part of the NASCAR Foundation's family of charities.
About Riley Children's Foundation
Riley Children's Foundation supports Riley Hospital for Children, Camp Riley for Youth with Physical Disabilities and the James Whitcomb Riley Museum Home. As Indiana's only comprehensive hospital dedicated exclusively to the care of children, Riley Hospital has provided compassionate care, support and comfort to children and their families since 1924. Each year children from all 92 Indiana counties turn to Riley Hospital and its regional clinics throughout the state more than 250,000 times. Riley Hospital's partnership with IU Health and its strong affiliation with the Indiana University School of Medicine make Riley Hospital for Children the leader in pediatric care in the state and the region. RileyKids.org