All things Tony
That doesn't give me a warm and fuzzy.....they need to use last years notes.....and Zippy's input!! Tony and Danica were both fast last year!
So let's see, the opposite of warm and fuzzy would be cold and prickly. That doesn't sound very enjoyable. But what are you going to do - it's MM testing for Smoke.
The #14 will be tested by Mark Martin, who is celebrating his 55th birthday today. Happy Birthday Mark. Don't wreck the #14 please.
you guys got to remember there are body changes to these cars. Last years notes wont work here.
I am sure Zippy is involved somewhere.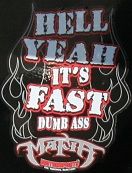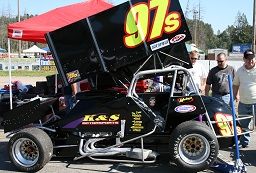 I was SO looking forward to seeing cars on the track today...
but Mother Nature had other ideas.
My favorite drivers Dale Earnhardt Jr. and Tony Stewart
Never Never Never Give Up! -Winston Churchill
GO PACKERS!!!
The new hero card is awesome looking.
"This one's for every one of those fans in the stands that pull for me every week and take all the bull**** from everybody else." - Tony Stewart, July 29, 2007
Great Picts....thanks for posting, Rachael !!
Tony and HIS car and HIS crew...that looks better!
Rachael J wrote::D
Now this is the Stewart smile I like to see. I see Tony has been doing several fan get together so perhaps they won't complain when the season starts and he doesn't have time.
The Military Thanks You For Standing Behind Them. If You Can't Do that You Can Always Stand In Front Of Them.....Think About It.....
Thank you to those who took a step forward to save the rest who stand still.
---
Who is online
Users browsing this forum: No registered users and 4 guests