All things Tony
Here are Tony Stewarts other two paint schemes for the 2014 season. NICE LOOKING CARS!!!!!
"Fight for Four".......................me
#Support Smoke
They both look good!

Nice looking cars. I like what Code 3 stands for. It's a great sponsor for Tony.
The Military Thanks You For Standing Behind Them. If You Can't Do that You Can Always Stand In Front Of Them.....Think About It.....
Thank you to those who took a step forward to save the rest who stand still.
...is that a breadstick or are you just happy to see me?
I figured why not put all the paint schemes in one thread...the other three are in here, but did not see this one
The Nascar Sprint Cup Champion For 2014 Is...
I like the black & white one best.
I guess the yellow & black is ok, reminds me of Kenseth (Killer Bees).
Black & orange reminds of him racing the #20
Smoke
"We know that Mother Nature is a woman. If she were a man, there would be no rain on race day."
I like the Mobil 1 and Code 3 cars the best. All the others look great, too!
#Smoke can't rise soon enough!
Not sure whats going to be on the quarter panels because in this picture it has Mobil 1 and in the die-casts it has Rush Truck Centers. But you know this is 2014 because he has his new Smoke on his helmet and Jimmy Johns on the uniform plus the whole uniform is different.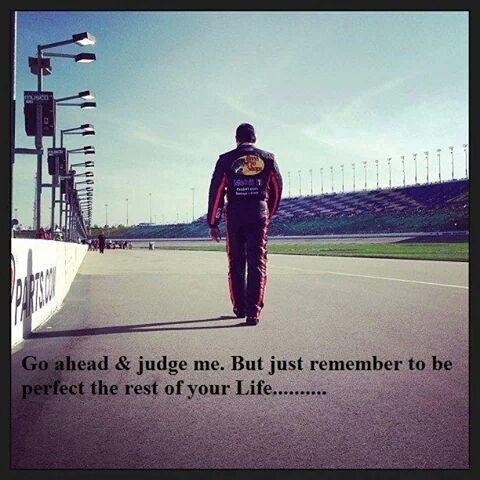 ---
Who is online
Users browsing this forum: Annalee and 10 guests