All things Tony
he is gonna get black flagged with his window net down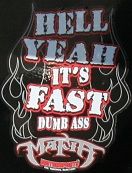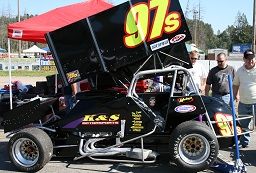 Love this kind of stuff. I wonder if there is a way Tony could see it. Very clever.........
The Military Thanks You For Standing Behind Them. If You Can't Do that You Can Always Stand In Front Of Them.....Think About It.....
Thank you to those who took a step forward to save the rest who stand still.
Well.....I know who I'm picking this weekend......that was great Duffy!!
"Fight for Four".......................me

"Take this as your warning: I gave you guys 14 weeks without me. I'll be back and ready at Daytona to kick your #### again," Smoke
I love pictures like this. I still think they need to make a diecast of the Jazzy. It would really sell and donate the proceeds to the Tony Stewart Foundation like with the shirts.
HA-HA ! Cool pic!
My least favorite band in the history of music is called: Dale Earnhardt Jr. Jr.
---
Who is online
Users browsing this forum: No registered users and 3 guests