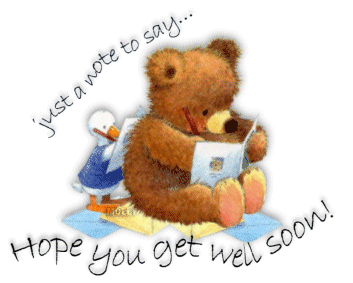 I hope each day is better than the last..... And a speedy recovery......we miss you!
Tony Stewart's return uncertain
Updated: August 16, 2013, 12:54 PM ET
By K. Lee Davis
BROOKLYN, Mich. -- Tony Stewart may be resting at home after breaking his right leg in two places Aug. 5 in a sprint car accident, but Stewart-Haas Racing competition director Greg Zipadelli doesn't make it sound as though Stewart is doing it comfortably.
"He's supposed to be in bed and keep his leg elevated above his heart for the next seven days ... just to keep the swelling and stuff of that nature down," Zipadelli said at Michigan International Speedway on Friday.
If that makes it sound like Stewart won't be driving again soon, that's because missing as much as another month -- or even the rest of the season -- is very possible.
"We've been working under the assumption that he's out for the next month or so, or longer," Zipadelli said. "He went to the doctor this week, he had a decent visit -- no setbacks. ... I saw him on Wednesday night, and we spent some time together. ... He's in great spirits. He's going through a transition period. The next seven to 14 days will tell a lot about how [the leg] heals, whether things take. We'll update you guys as we can, but it's going to be a really slow process."
Zipadelli and the rest of the SHR brain trust, including Stewart, are working on plans for replacement drivers for the rest of the season. Austin Dillon gets the nod this Sunday in the Pure Michigan 400 (1 p.m. ET, ESPN and WatchESPN) and likely again for at least one more race, Zipadelli said.
Dillon, who drives for his grandfather at Richard Childress Racing in the Nationwide Series, is eager to see what he can do for Stewart's team, even though there won't be a great deal of sharing of inside information, since SHR is aligned with Hendrick Motorsports and RCR is a top Chevrolet rival.
"I've been able to be pretty successful at finishing a lot of laps in my career," Dillon said. "We'll try to be there for a top-15 at the end of the race, and that would be great, and we do that by being there at the end."
As for another replacement driver for Stewart, Zipadelli said the team should have things in place by the Bristol night race next Saturday.