All things Tony
Nope. I believe Kentucky is the next unsponsored race. Prob have to wait and see until the week of the race like they did for Dover.
Leave the Ears On the Dog
it says at jayski the sponsor is BPS/mobil1......
I miss you Frehley........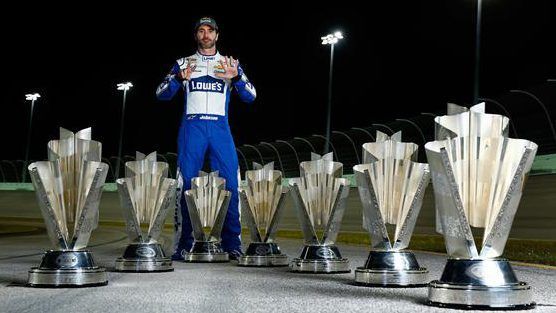 michaeljohn wrote:it says at jayski the sponsor is BPS/mobil1......
The 14 is not listed for Kentucky
Kentucky Speedway - June 29
#5-Kasey Kahne Qucker State Oil #5 Team Schemes Page
#18-Kyle Busch Doublemint #18 Team Schemes Page
#20-Matt Kenseth Dollar General #20 Team Schemes Page
#24-Jeff Gordon Drive to End Hunger - AARP #24 Team Schemes Page
#36-J.J. Yeley United Mining Equipment / PittLite #36 Team Scheme page
#39-Ryan Newman Quicken Loans #39 Team Schemes Page
#48-Jimmie Johnson Lowe's Dover White #48 Team Schemes Page
#55-Brian Vickers Aaron's / Universtiy of Louisville Tribute #55 Team Schemes Page
#88-Dale Earnhardt Jr. National Guard Youth Foundation #88 Team Schemes Page
#99-Carl Edwards UPS #99 Team Schemes Page
correct, i thought you were asking about MI, my bad......
I miss you Frehley........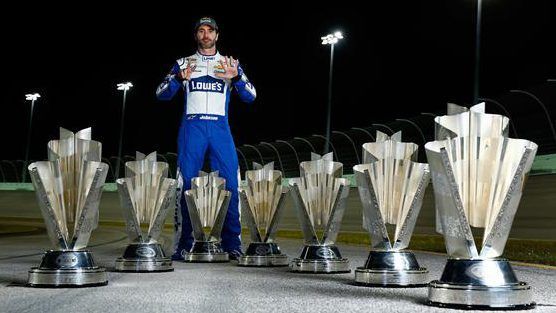 Just a heads up, BPS picked up Kentucky...so it'll be an all BPS car the next two weeks, Ducks Unlimited(posted in the Diecast thread) at Daytona and Tracker Boats this weekend. Not much different than the regular scheme, just replaced Mobil 1 on the rear QP...be nice if they'd actually come up with something interesting...at least reverse the colors or something...
...
...is that a breadstick or are you just happy to see me?
And I don't mean to complain, but I find the Bass Pro Shops cars hard to find when I am watching the race on TV. Especially when Tony and the #1 car have same big fish on their hoods! Much easier to find the Mobil 1.
This paint scheme for the 14 doesn't have the black top like some of the others. Here's the #1 for this week, no problem telling them apart...
"The individual has always had to struggle to keep from being overwhelmed by the tribe" - Friedrich Nietzsche
Found this on JAYSKI.....

Ducks Unlimited to be featured on #14 at Daytona: The Ducks Unlimited logo will appear on Bass Pro Shops' #14 Chevy and truck during two of the biggest races of the year to bring awareness of the organization's ongoing conservation efforts to NASCAR fans. Bass Pro Shops Founder Johnny Morris made the announcement recently at the 2013 Ducks Unlimited Convention. Ducks Unlimited's commitment to conservation for the past 76 years will be honored with special logos placed prominently on the Bass Pro Shops-sponsored racecar and truck. The Coke Zero 400 at Daytona International Speedway on July 6 will be the first race where the Ducks Unlimited logo will appear on the Bass Pro Shops #14 Sprint Cup Series car driven by Tony Stewart. The special logo will appear again on Oct. 19 at the Talladega Superspeedway on the Bass Pro Shops #14 Camping World Truck Series truck driven by Ty Dillon. "Conservation is the only way we can ensure our grandchildren and their children will have the opportunity to enjoy the outdoors like our generation has, and Ducks Unlimited has been promoting conservation for the past 76 years," Morris said. "It's a tremendous organization with a great mission, and I'm proud to call myself a DU member." Habitat conservation is the Ducks Unlimited mission. DU is the world's largest and most effective private, non-profit waterfowl and wetlands conservation organization. DU is able to multilaterally deliver its work through a series of partnerships with private individuals, landowners, agencies, scientific communities and other entities.(SHR), see an image of the scheme on the #14 Team Schemes page.(6-27-2013)
Here kitty kitty.. come get you some of this!!
---
Who is online
Users browsing this forum: No registered users and 4 guests