All things Tony
Time to return to the basics, straight up tracking and wedge with everything based on a center point
...you're hired! Now...git' to work...
...is that a breadstick or are you just happy to see me?
I expect a top-5 finish tomorrow with that strategy.
smoke14rulez wrote:...you're hired! Now...git' to work...
AMEN.......When can you start!! Just starting morning practice.....I am almost afraid to watch...
P29
Final practice was better. Started out P 11 ended up P 15. Car looked a lot more stable and even the talking heads noticed. He may be starting in P 22, but I feel he won't be back there long. I'm looking for another top 10, maybe even a top 5.
A top 5 would be generously optimistic! Top 10 is certainly obtainable given Tony and Ryans history at this track. Everyone's talking about the good run last week, he held his own at the end, but alot of positions were due to half the field wrecking! Which he did an awesome job twice avoiding the wrecks
Well Danica is using an old Ryan chassis. Tony using one of his old ones & SHR put a new chassis under Ryan.
Maybe they decided to give the guy producing the most the new chassis this time, to see what they can learn.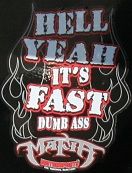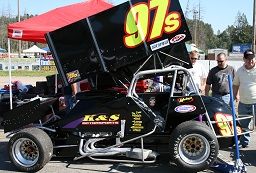 ---
Who is online
Users browsing this forum: louise350 and 8 guests