All things Tony
At the restart Joey didnt have the better car, that why the jackass had to block him like he did. If he a better car all he had to do was drive away. Tony would have easily gone around him and Lagano may have passed him later on, but at that moment. He didnt. Also, Lagona has always cried about ppl blocking him so now he does. What a douchebag.
Bill56cny wrote:Tony needs to get a handle on his anger issues! He had no right to swing at Joey! Joey didn't do anything that Tony hasn't done! The only thing is Joey had a better car! So Tony get a handle on your anger issues!
Welcome to the forums Bill. I think we all see your agenda in registering to post this comment. Seeing as how this is a Tony Stewart/Stewart Haas Racing fan forum, I'm not sure you're going to find much support for your arguement.
well actuaally the 1st person to take a swing was Joey. Tony grabbed Joey contrary to belief. it wasnt a swing. Just to set the record straight. So does that mean Joey should get his anger issues in order?
Lets see.....
Tony grabs Joey
Joey puts a driver in a hospital & says thats what he gets.
Yep, yeah now I am sure of it. Think you are talking about the wrong driver!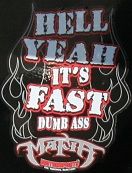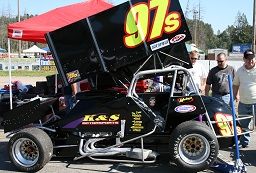 ---
Who is online
Users browsing this forum: No registered users and 6 guests