All things Tony
Man cave!
...very cool...
...is that a breadstick or are you just happy to see me?
nice! the ones i ordered for this year wont be ready ti march......
I miss you Frehley........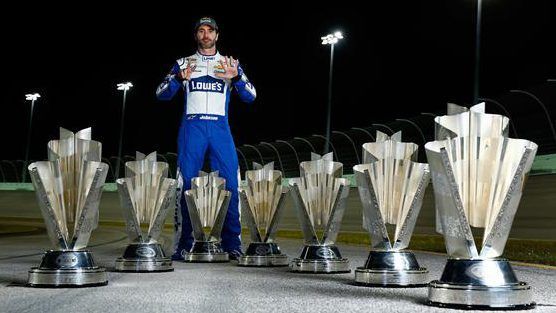 That's really nice! I'd call that Race Central.......
Did you design the room yourself....I like the way you have the cars on a banked shelf. You must have everyone of Tony's die casts .
Very cool! I really like the slanted shelf!
Celebrate the Dale Earnhardt Jr. Farewell Tour - 2016
I think my gallery is accessible for more pics of my lower level which is dedicated to mostly Smoke and Nascar. My wife is a huge fan also so we designed it just for that. I ordered this gen6 diecast from Bass Pro and it came right away. They have other stuff in stock. I purchase a cool hat also.
---
Who is online
Users browsing this forum: No registered users and 2 guests