Whatever goes... remember, this is a family forum
the warrior looked tired all weekend, especially at the HOF ceremony, it goes to show, you never know when it is your time, real sad.....
I miss you Frehley........
he seemed to be so out of breath on Raw Monday night...and his words, it's like maybe on some level he knew
"Faith is believing in things when common sense tells you not to"
Sad, sad.... A lot of wrestlers have passed away young.
Never Never Never Give Up! -Winston Churchill
Favorite Drivers: Dale Earnhardt Jr., Tony Stewart and Chase Elliott
GO PACKERS!!!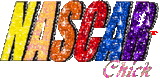 ---
Who is online
Users browsing this forum: No registered users and 8 guests