Whatever goes... remember, this is a family forum
I love this picture. Thxs for posting it Beaver.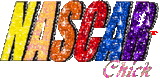 nice
"This is my house" Tony at the Glen
As I run across others I will share them. This is a picture Lilbeaver took this morning with her new camera. She is still trying to figure it out. This is from yesterdays storm.
Took these a couple weeks ago, not amazing but I like how they came out, cell phone pics.
---
Who is online
Users browsing this forum: No registered users and 20 guests