smokieonefour wrote:

So glad you had a good time.

Yeah ... the San Mateo bridge is pretty freaky ... a long ways, no where to pull over and very low railings. A driver is not "held in" like the other bridges. I think ( not sure ) only FL has similar bridges that go over the shallows. Hold on to that toll ticket - as all toll tickets just went extinct. No more stopping, no more toll takers and no more fumbling for change. Now it's all pre-paid passes or a camera takes a picture of the license plate and one gets a bill in the mail. Some rental cars have the passes installed, and some don't.

Anyway - glad you had a great time at the game too.

If you ever plan on trying that trip again, let me know ahead of time and I'll help you plan a fantastic trip!
I'm sure the removal of the actual pay-tolls has helped the traffic flow on the Golden Gate? At least somewhat I would hope! The only other bridges I've been across that were ridiculously long were the Chesapeake Bay bridge in high school on a bus trip to VA beach (that bridge is NO FUN if you are not a fan of bridges!!) and then the Chesapeake Bridge which I went over a few years ago with a friend and his brother, on our way from Baltimore to the race in Dover. I had no idea the bridge was on our route, saw it on the map on my phone a few minutes ahead of time, and thought to myself that it was the Chesapeake Bay bridge and I was like no way, we aren't anywhere near that one... well the Chesapeake Bridge (I think that's what it is called) is also a good 5.5 miles long... my friend and his brother had a good laugh at me during my anxiety attack going over that sucker!! Luckily we did not have to take that same route on the way home!!
I definitely plan on getting out to SF again sometime and I will be sure to hit you up for some help!! Thanks so very much for the offer!!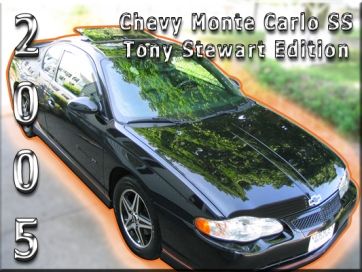 "If it works for you, do it. If its how you feel, act it. Just be yourself, and if being yourself means being cocky once in a while, have at it." ~Tony Stewart