Whatever goes... remember, this is a family forum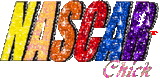 So sad. Prayers go out to his family.
Here kitty kitty.. come get you some of this!!
RIP
"Fight For Four"
-
Annalee, March 27, 2012
Tony says:
"Naysayers are naysayers. They're people that are unhappy with their life and are trying to bring somebody else's life down to their level."
2/19/13
Nascar Nana of Oklahoma
---
Who is online
Users browsing this forum: No registered users and 2 guests