Whatever goes... remember, this is a family forum
I'm having trouble Editing my avatar picture. What am I doing wrong and what picture can I use? Thanks.
go to user control panel
profile
edit avatar
browse
pick your picture
submit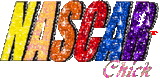 Note that there is also a size limitation:

"Maximum dimensions; width: 120 pixels, height: 120 pixels, file size: 878.91 KiB."

If the pic you are trying to upload is larger, it will be rejected. You will have to use a photo editor program to resize the graphic file.
---
Who is online
Users browsing this forum: No registered users and 6 guests