Whatever goes... remember, this is a family forum
don't care
Do something with your life and go get me a beer.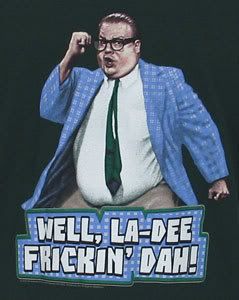 oh I think he's CUTE!
Is he supposed to look cute or mean? LOL
Looks cute to me... plus I saw a trailer of the movie and that looks super cute too.
Smoke 'em if ya got 'em!

Sh*t happens... but don't worry, it usually happens to me.
---
Who is online
Users browsing this forum: No registered users and 5 guests