I was surprised......that Haas CNC didn't sponsor Kurt.....if he winds up in Victory Lane......shoulda, woulda, coulda.... Opportunity lost....



Kurt Busch to undergo Indy 500 rookie orientation UPDATE: It's been 14 years since Kurt Busch was last called a rookie. And even though Busch has a Sprint Cup championship trophy at home, he's still a rookie open-wheel driver as far as the Indianapolis 500 is concerned. That's why Busch and four other drivers will take part in the rookie orientation or veteran driver refresher course to be eligible to compete in the May 25th Indianapolis 500 at Indianapolis Motor Speedway, the track announced Tuesday. Busch will join four other drivers - Mikhail Aleshin, Martin Plowman, Jack Hawksworth and 1995 Indy 500 winner and former CART and F1 champion Jacques Villeneuve - for the three-pronged orientation and driving program on Tuesday, April 29th and Monday, May 5th. Villeneuve will only have to complete the final two phases of the three-phase program to be recertified to race in the 500 because of his prior experience there. The orientation/refresher is designed that all five drivers can potentially complete all three phases in one day. If they are able to do so, the second day would be for practice - or if they need more instruction.(NBC Sports)(4-23-2014)
UPDATE: Andretti Autosport unveiled Monday the black-and-white #26 car that Kurt Busch seeks to race in the Indianapolis 500, and Busch will drive that car Tuesday in the first day of rookie orientation at Indianapolis Motor Speedway. Busch is attempting to become the fourth driver to race in the Indianapolis 500 and Coca-Cola 600 in the same day. John Andretti, Robby Gordon and Tony Stewart have done it. Stewart finished in the top 10 in both races in 1999 and 2001. The double was last run by Robby Gordon in 2004.
Rookie orientation at Indianapolis Motor Speedway consists of three phases where drivers must maintain a consistent speed within a preset range. Typically the range is 200-210 mph, 210-215 mph and then 215 and above. Once they have met those standards while being judged by observers, they are cleared to practice for the Indianapolis 500.
A second day of testing will be May 5. Busch will be allowed to run that day regardless of if he completes the rookie requirements Tuesday, an IndyCar official confirmed. Busch is scheduled to return to Indianapolis Motor Speedway May 11 - the day after the NASCAR Sprint Cup race at Kansas Speedway - for practice. Suretone Entertainment will be Busch's sponsor.(Motor Racing Network) (4-29-2014)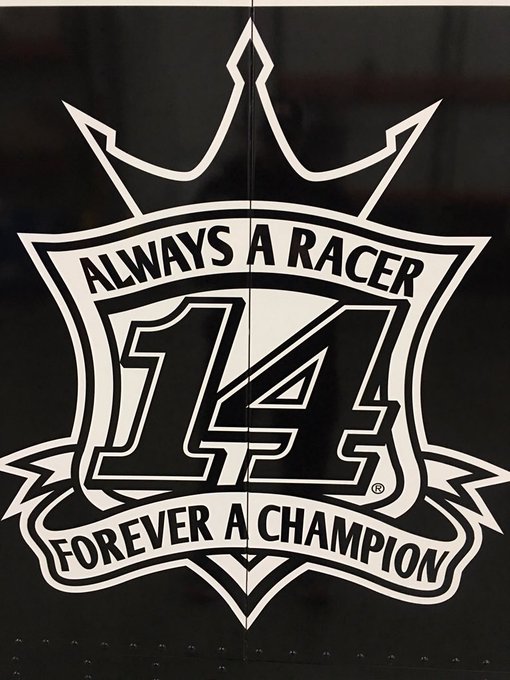 Get Well Soon......
"Fight for four"..Me