All things Danica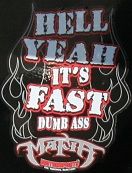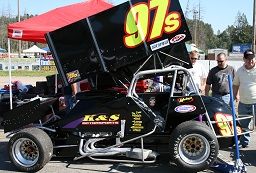 The truth shall set you free!
From the article I just posted under the "A Day in the Life of Danica Patrick" thread (which I highly recommend reading because it's interesting):

"Her average finish this season of 26.1 (out of 43 cars) falls in line with what history suggests she would do. According to NASCAR's stats department, of the 38 rookie of the year candidates from 2003 through 2012, 20 had worse average finishes. Recent rookies with open wheel backgrounds similar to Patrick's include Juan Pablo Montoya (with an average finish of 22.7 in 2007), Sam Hornish Jr. (29.6 in 2008) and Dario Franchitti (34.3 in 10 races in 2008)."

Just food for thought...
I'n no Danica Patrick fan but comparing her to Lindsay Lohan is just plain cruel.
The article mentioning shes done better then Hornish at this point in her Nascar career is an accurate comparison to her career so far as few open wheelers have any real or quick success in nascar, with few exceptions. Its funny how most here and elsewhere fail to want to see that? These Fox garbage mouths & other double standard & discriminating critics just cant handle the fact they cant get rid of her or shake her up to get a response in any way? That alone makes their lame criticism not very news worthy or validated. As another reporter once stated, its funny they never criticise the male drivers who have done worse and that is discrimination. Someone or something shut Kyle Petty up and looks like they need to go after all these other media a-holes that have an agenda to trash her also? Funny thing is shes the only driver who can actually raise ratings for the networks when she does well, but apparently these jerks cant understand her value in that way or too ignorant to get it--but maybe thats the real ssue? All their other male drivers cant help the ratings--not even golden boy Jr?? LMAO
The author, David Whitley, was interviewed on Sirius today.....what a doofus.

He is most UN-informed. And we all know I'm not a huge sparkle pony fan.
Life is hard; it's harder if you're stupid-John Wayne
---
Who is online
Users browsing this forum: No registered users and 4 guests