Fri Oct 26, 2012 5:02 pm
This just came FedEx today. It's the window and netting from Danica's Nationwide car. This came off of her car that she raced at Iowa Speedway in August this year.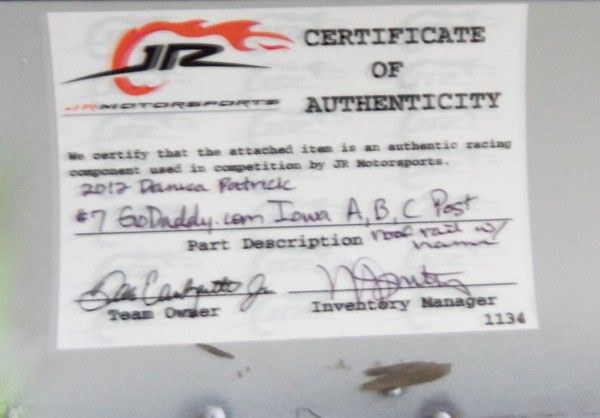 Fri Oct 26, 2012 7:45 pm
Like i said before--wow--you really are a serious collector. Nice pics--keep it up. I'd post some but first dont know how to post here as it wont let me do a copy and paste like other places, but your doing fine anyway.
Sat Oct 27, 2012 12:18 am
VERY cool...I like that COA...all filled out and signed...though, I see no C pillar...