racer1 wrote:Saw this thread and have to comment.

Wow--you really ARE a serious Fan & Danica collector. I have most of her Indycar diecasts, a couple small 1/64 scale but mostly replaced for the bigger 1/24 etc scales of Indycar and Nascar, NNS and the #10 cup car of course. I have around a dozen large scale die casts and around 5 smaller scaled ones but no pictures or anything, but have a couple Nascar decals of the #7 & #10 decals on my bumper. Very nice collection though so does Danica know about it as obviously you've met her and taken a pic with her, as she should be very impressed? Nice.
Yes, she has seen it a few times. I show her pictures of it updated when I see her. Below are some pictures of her seeing my feature in the RCCA diecast catalog....
Danica showing Ricky Stenhouse Jr the catalog..
Danica signing the catalog..
Danica & I after she signed it..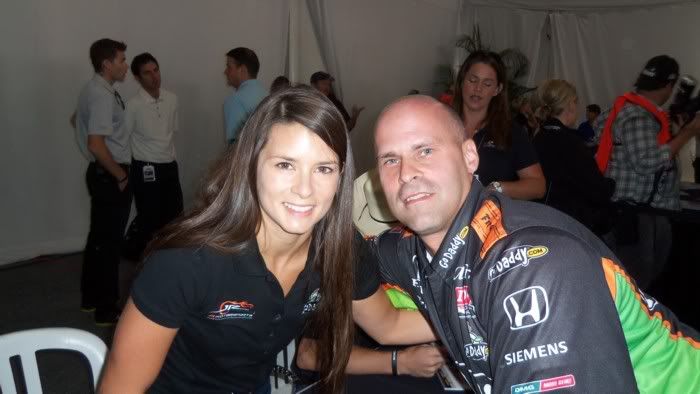 The personally signed catalog by Danica...