Danica had a very busy day yesterday, at the DC Press Club. Not sure exactly how many interviews she did... one day ... but it looks like a lot.
From Stewart-Haas Twitter -
"DanicaPatrick on the PTI set in DC. Show will air at 5:30 pm EDT on ESPN."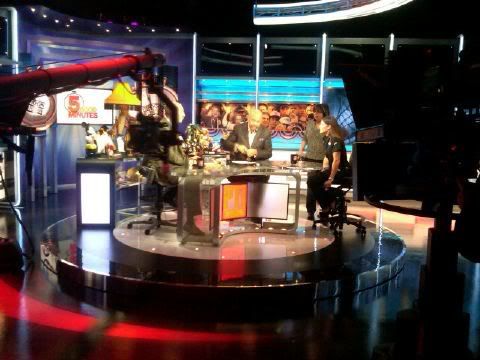 "DanicaPatrick speaks with Steve Ginsburg of Reuters at the @pressclubDC #NPCLunch
( note: look - Danica had to sit on 2 chairs stacked for eye to eye height. Cute! )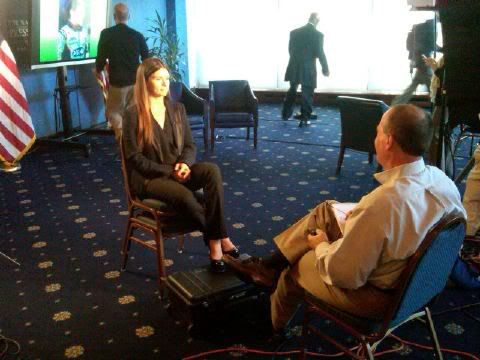 "@DanicaPatrick chats with Rachel Ray of The Daily Telegraph of London"